Advice and suggestions for organizing
your dog airline travel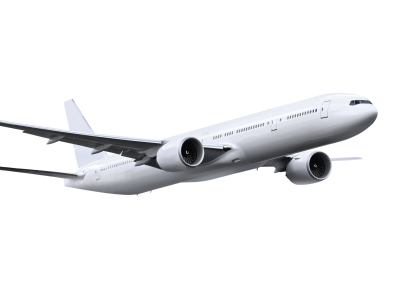 Travel documents & check regulations

When organizing dog airline travel ensure your dog's paper work is complete days before traveling, some travel documents can take weeks to arrange.
Check any regulations for interstate or international dog travel, these regulations are upgraded regularly so make sure you know the latest requirements.

Some countries have a minimum age for transporting your puppy by airline, so check this early in your preparation.
Using a professional pet transporter

If your dog is traveling interstate or international, it is recommended that you use a professional pet transporter, one that has been recommended to you, otherwise research thoroughly to ensure you find a trustworthy transporter that put the needs of your dog first.
The pet transport company will organize everything for you ensuring all import permits, health certificates, and other documentation are correct.
Most will offer you a door to door service for your dog. Some air lines will only accept pet's under the control of a professional pet transporter.
Vet Check

Check with your vet if all your dog's vaccinations are up to date and relevant for the intended destination, and your dog is healthy. You may need a health certificate from a designated vet, but your pet transporter will advise you of this.
Airline Travel - with pets

Some airlines will not allow your pet to fly if the weather is too hot or too cold always check with them prior to arrival at airport.
Pets travel in a section of the cargo area of the plane that is pressurized, insulated and the temperature is the same as in the passenger area of the plane.
With dog airline travel, ensure your dog crate is airline and IATA approved and that your dog is familiar with using it.
Some airlines may allow your dachshund to travel in his cage in the passage cabin, but you will need to check this well in advance.
Identification

Ensure that all reverent details e.g. destination, dog's name, your name and full contact details are attached to the dog crate.
Make sure your dogs collar fits correctly and has all relevant details about your dog on the tags and also written on the collar is an added protection.
Spare items - just in case

It is an idea if you pack some of your dog's food in a marked container taped to the side of the crate, as sometimes there are delays along the way.
Also ensure the crate floor is well covered with an absorbent mat or other suitable material. Pack blankets etc that are familiar to your dog, as this will help him settle.
There are homeopathic remedies that you can give your dachshund, such as PetAlives Easy Travel Solution Formula which has proved to reduce travel sickness in pets, as it settles an uneasy stomach.





Dog airline travel can be a hassle, sometimes it is better for all concerned if your dog stays home and does not travel with you, in these circumstances you can arrange care for your dog at a dog hotel or resort.



Other pages of interest


Return from dog airline travel to home page
The information given on this site,is compiled from our
knowledge and research and is designed to supplement
not replace your vets or other professionals advice.

Copyright 2019 All rights reserved
www.dachshund-owner-guide.com

Solo Build It!